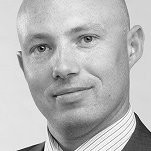 Highly experienced solutions and web migrations architect, digital marketing professional focusing on web build, migrations technical search engine optimisation projects for major international brands. Experience in SEO and Technical team management, SEO product creation & innovation, shaping department structures and processes.
Proven results in managing SEO &  PPC campaigns and strategies for global companies, UK blue chip companies and also UK SMEs.
Key Skills;
Web Build & Solutions Architect
Expert in E-commerce Faceted Navigation design
New Campaign Structuring and New Business Strategy
SEO Strategy
Link Building "Earning" Strategy
Google Merchant Centre
Google Web Analytics
Google My Business solutions
PPC Campaigns
Main SEO Industry Experience:
Retail, Fashion, Travel, Leisure, Insurance, IT & Web Services, Home, Auto, Business Services, Recruitment, Education, Finance, Legal.
http://uk.linkedin.com/in/radekkowalski