On Monday October the 5th Google has officially confirmed that it has been rolling out the updated algorithms geared more specifically towards identifying spam in SERPs coming from the hacked sites.
With large amounts of legitimate sites being hacked by spammers and used to engage in abusive behaviour Google has been "forced" to take decisive action. Common practices such as malware download, promotion of traffic to low quality sites, porn, and marketing of counterfeit goods or illegal pharmaceutical drugs are some of the most common offences Google is currently paying attention to.
As per information on Webmaster Central Blog. The algorithmic changes will eventually impact roughly 5% of queries, depending on the language. Webmasters are being warned as Google rolls out the new algorithms, users might notice that for certain queries, only the most relevant results are shown, reducing the number of results shown.
Google also indicated that due to the large amount of hacked spam being removed and fine tuning of their systems to weed out the bad content while retaining the legitimate results some of the SERPs may effectively clear out substantially.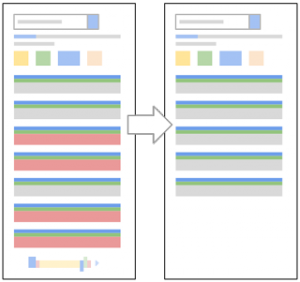 All these changes put now more and more responsibility on webmasters to ensure they are site security up to date.